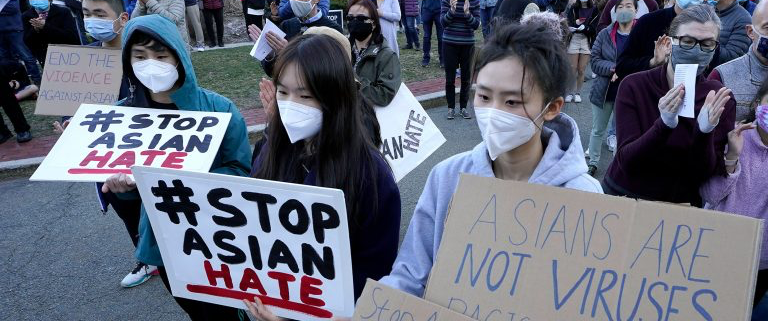 CNK Director Paul Ong was recently featured in a Los Angeles Times article that discussed the widening gap among Asian Americans. The Atlanta-area shootings, just last month, show another immigrant story, one of low-paid service workers in shadows of society. Hyun Jung Grant and five other Korean and Chinese women killed in the attack revealed this less recognized and growing segment of the Asian American immigration story — one that has been hit particularly hard by the pandemic.
This second stream of Asian immigrants began arriving in the U.S. in more recent decades and has remained largely disconnected from the first stream. Unlike the stereotypes of Asian Americans, many of these immigrants have little education, lack valuable job and English skills, and have remained heavily concentrated in low-income work shunned by others. Among all ethnic and racial groups in the United States, including Black and Latino Americans, it's Asians who today have the biggest income gap between the top 10% and the bottom 10%, according to a 2018 report by the Pew Research Center.
More recent census data of household incomes suggest the trend is continuing, and it may even have intensified in the last year because many Asian American and immigrant households have members who work at restaurants, nail salons, doughnut shops and other small businesses that have been pounded by the COVID-19 pandemic. Los Angeles' Chinatown, for example, "was hit earlier, even before the lockdowns. It lost much more business and has recovered much more slowly," said Paul Ong, a UCLA economist and urban planning scholar who researches Asian American issues.
Read the digitized newspaper article here >>> A widening gap among Asian Americans
Read the online article here >>> Atlanta shootings expose outdated Asian American stereotypes — and largest U.S. income gap
https://knowledge.luskin.ucla.edu/wp-content/uploads/2021/04/image.png
512
768
CNK Staff
https://knowledge.luskin.ucla.edu/wp-content/uploads/2020/04/Uxd_Blk_CNK_Luskin_E.png
CNK Staff
2021-04-06 15:22:41
2021-04-09 17:35:19
A widening gap among Asian Americans