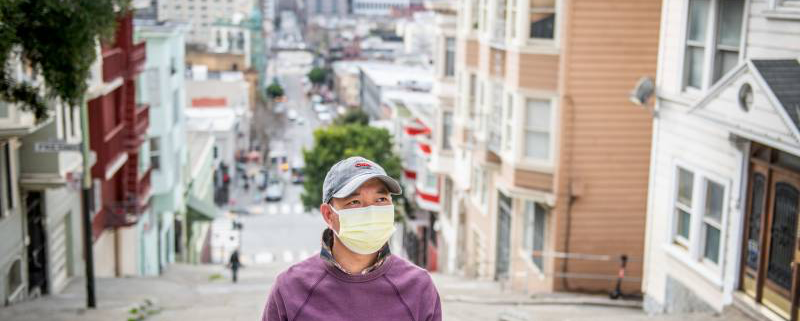 In an KQED article, CNK Director Paul Ong was interviewed to discuss the disproportionate access for marginalized communities in receiving unemployment benefits during the COVID-19 pandemic.
"During the pandemic, we saw a much more rapid and steeper escalation of the unemployment rate for Asian Americans," Ong said, "and we saw that particularly for the less educated, those low-wage workers, and they tend to be immigrants."
Ong says one of the biggest barriers to benefits is obvious — language gaps.
"So if you go, for example, to California's unemployment insurance website, it's in English and there's also a button for Spanish, but there's no button for other languages," he said. "They may provide other material so deeply embedded in the website, I couldn't find it. If I couldn't find it, other people can't."
For more details access the full article here >>> How Barriers at EDD Keep Already Vulnerable Californians From Their Benefits
The article also provides several resources that provide multilingual assistance in applying for unemployment benefits. Below is the contact information of these organizations and the languages in which they offer support:
Northern California:
San Francisco's Office of Economic and Workforce Development: Its hotline is available for workers impacted by pandemic-related hardships in Cantonese, Mandarin, Russian, Spanish, Tagalog and Vietnamese.
Call: 415-701-4817 or email: workforce.connection@sfgov.org
Southeast Asian Development Center: Available in Lao, Vietnamese and Thai.
Call: 415-771-2600
These organizations can provide support in Cantonese and Mandarin.
Asian Law Caucus: 415-896-1701
Chinese for Affirmative Action: 415-598-8508
Chinese Progressive Association: 415-391-6986
Legal Aid at Work: 866-864-8208
Legal Aid of Northern California:
Sacramento: 916-551-2150
Redding: 530-241-3565
Vallejo: 707-643-0054
Southern California:
Armenian Relief Society: Available in Arabic, Armenian, Farsi, French, Russian and Spanish.
Call: 818 241 7533
In-person help available by appointment. Offices in Glendale, Pasadena and Hollywood.
Central Valley:
Fresno Interdenominational Refugee Ministries (FIRM): Available in Arabic, Hmong, Lao, Khmer and Russian.
Call: 559-487-1500
https://knowledge.luskin.ucla.edu/wp-content/uploads/2021/02/image-5.png
533
800
CNK Staff
https://knowledge.luskin.ucla.edu/wp-content/uploads/2020/04/Uxd_Blk_CNK_Luskin_E.png
CNK Staff
2021-02-23 00:27:52
2021-02-24 02:00:07
How Barriers at EDD Keep Already Vulnerable Californians From Their Benefits