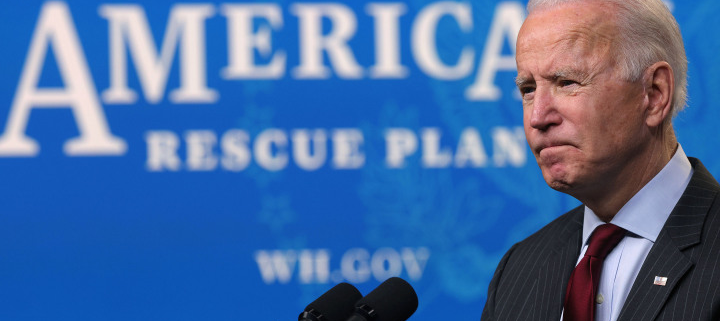 For two weeks starting today, the Paycheck Protection Program will be open only to especially small companies, firms that employ fewer than 20 people. It's part of several tweaks the Biden administration has made to the loan program, money that becomes a grant if criteria are met.
The Paycheck Protection Program has distributed more than $600 billion to businesses during the pandemic, but those funds have disproportionately gone to larger more established companies, said Claire Kramer Mills at the New York Federal Reserve. Smaller businesses owned by women and people of color often lack that relationship with banks and have had a harder time applying, so opening the system to the smallest companies could help even the playing field.
But CNK Director Paul Ong said basing applications on company size alone won't address all of these disparities. "I would like to see much more fine-tuning in terms of, how do we prioritize?" Ong said.
He explicates the need for an emphasis on businesses in vulnerable neighborhoods. He found in previous rounds of PPP funding that majority-white neighborhoods in California received more money than communities of color.
Access the full article here >>> New PPP plan aims to level playing field for smallest businesses
https://knowledge.luskin.ucla.edu/wp-content/uploads/2021/02/image-6.png
405
720
CNK Staff
https://knowledge.luskin.ucla.edu/wp-content/uploads/2020/04/Uxd_Blk_CNK_Luskin_E.png
CNK Staff
2021-02-24 16:14:39
2021-02-24 16:14:39
New PPP plan aims to level playing field for smallest businesses