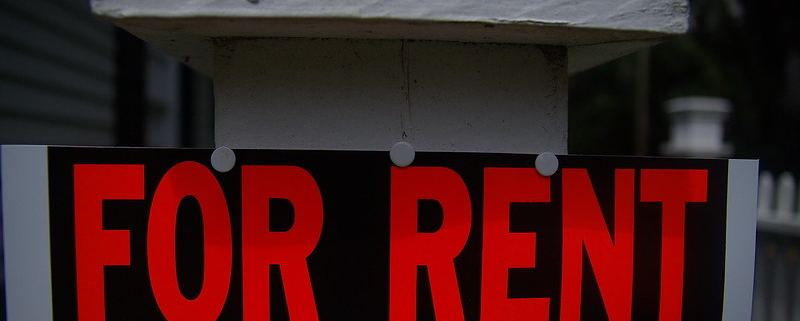 https://www.flickr.com/photos/29456235@N04/
Los Angeles County has nearly two-thirds of a million residents living in low-income renter households that are one paycheck away from being unable to cover their monthly housing cost. The workers in these households are at high risk of losing their jobs because of the COVID-19 crisis, placing them and their family in imminent danger of homelessness.
Our new study featured in the UCLA Ziman Center for Real Estate Economic Newsletter, provides information to public agencies and community organizations to help them better identify neighborhoods with a high concentration of vulnerable renters, to understand the neighborhoods' socioeconomic and demographic characteristics, and to design outreach programs that address the specific challenges in each place.
Specifically, this study utilizes three dimensions to identify vulnerable neighborhoods with:
(1) A disproportionate large number of renters on the edge of financial vulnerability due to high housing cost burden;
(2) A disproportionate large number of workers vulnerable to job displacement due to retail and service-sector closures; and
(3) A disproportionate number of people excluded from the federal Coronavirus Aid, Relief and Economic Security Act, known as the CARES Act.
Some of the most vulnerable neighborhoods are concentrated in South and Central Los Angeles, including areas near downtown such as MacArthur Park, Pico-Union, Harvard Heights, Koreatown, Hollywood and East Hollywood, and Boyle Heights. There are pockets of vulnerability in San Fernando Valley (e.g., Van Nuys) and central Long Beach.
We thank the Howard and Irene Levine Program in Housing and Social Responsibility at the UCLA Ziman Center for Real Estate for partially funding this research. Additional support was provided by the Center for Neighborhood Knowledge, Ong & Associates, and the UCLA Latino Policy and Politics Initiative.
If you are facing an eviction, visit the LA County Business and Consumer Affairs.
Image Charlestons TheDigitel (cc)
Download > Economic Impacts of the COVID-19 Crisis in Los Angeles: Identifying Renter-Vulnerable Neighborhoods
https://knowledge.luskin.ucla.edu/wp-content/uploads/2020/05/for-Rent-e1588901902221.jpg
500
800
Silvia R. González
https://knowledge.luskin.ucla.edu/wp-content/uploads/2020/04/Uxd_Blk_CNK_Luskin_E.png
Silvia R. González
2020-05-06 18:39:51
2020-11-10 00:58:55
L.A.'s COVID-19 Economic Crisis: Renter Vulnerability Index