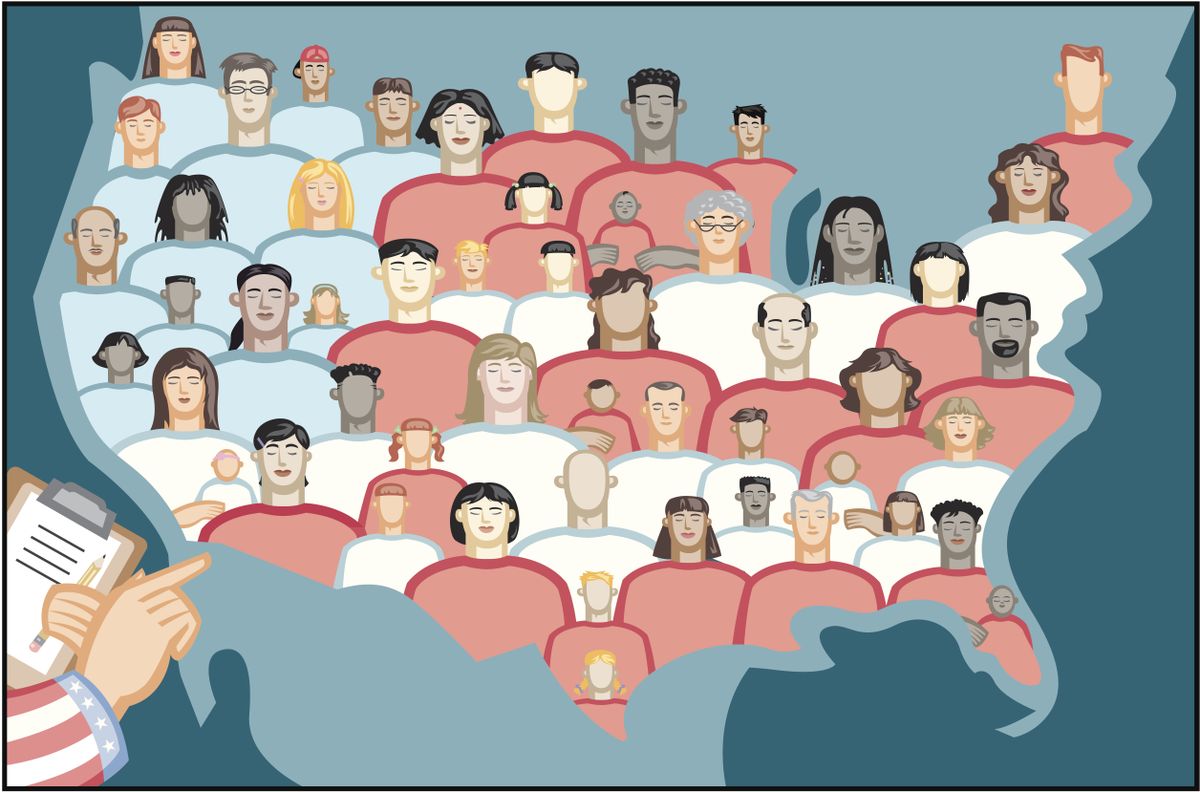 New analysis shows the current rate of response is at least 11 percentage points lower than in 2010
The national response rate to the U.S. Census is lagging well behind where it was at a similar point a decade ago, according to an analysis spearheaded by Paul Ong, research professor and director of the UCLA Center for Neighborhood Knowledge.
Ong said shutdown orders related to the novel coronavirus pandemic seem to be a factor in suppressing the response rate at least 11 percentage points when the 2020 census through late April is compared to the same point in 2010.
The UCLA researchers noted that the self-response phase of the U.S. Census actually began March 12, which happened to coincide with mandated restrictions on gatherings and physical movements. "April 1 was designated as Census Day in an effort to highlight the importance of a complete and accurate count of American citizens," said Ong, who has served as an advisor to the U.S. Census Bureau as part of his scholarly activities at the UCLA Luskin School of Public Affairs. "But that designation proved to be ceremonial at best, drawing little media notice or public attention with the vast majority of Americans hunkered down at home as a result of the shelter-in-place strategy."
Ong said his findings are worrisome, seeming at odds with a positive message coming from the Census Bureau. An email blast sent in late April, for example, declared "an important milestone in the 2020 Census. More than half of all the households in the country have responded – that's 77,500,000 households so far!"
Unless steps are taken immediately to boost response rates, Ong is worried that the 2020 U.S. Census is experiencing "a real and present danger of having one of the most incomplete census enumerations in history."
Based on historical precedent, the CNK analysis predicts that an undercount would disproportionately affect low-income residents, people of color and immigrants.
"The Census Bureau is not to be blamed for the dire circumstances that have upended everyone's life," Ong said. "What is required now, however, is mobilizing community organizations and groups to work collaboratively with public agencies to minimize the damage. We need to focus scarce resources to do everything in our power to ensure inclusion in the census of society's most marginalized people and neighborhoods."
Complete the census by October 31 online here
Image: iStock.com/RussellCreative
https://knowledge.luskin.ucla.edu/wp-content/uploads/2020/04/census.jpg
792
1200
Silvia R. González
https://knowledge.luskin.ucla.edu/wp-content/uploads/2020/04/Uxd_Blk_CNK_Luskin_E.png
Silvia R. González
2020-04-30 12:00:40
2020-11-10 01:00:30
Participation in 2020 U.S. Census Is Falling Behind