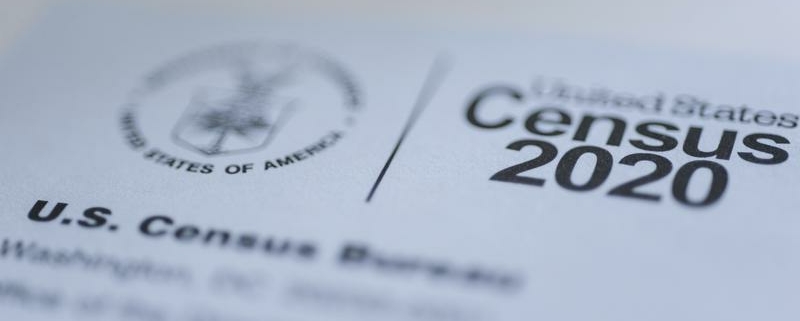 The U.S. Census Bureau conducts an enumeration of the population every decade. This information is compiled to assist local officials in the redrawing of political boundaries in response to population changes to ensure that electoral districts are equal in population size. While the goal for every decennial census is a complete and accurate count, it has never been perfect. For this study, CNK director Paul Ong and Jonathan Ong of Ong and Associates, a public-interest consulting firm, combed through the data from the redistricting census data released by the Census Bureau. 
This factsheet is the second in a series to evaluate the quality of the 2020 Census. The first assessment, which compares 2020 PL94 population counts data against 2015-19 American Community Survey estimates for census tracts in Los Angeles County, can be found here.
Such an evaluation is needed because no effort to count all Americans can be perfect given the enormity and difficulties of such a monumental task. Inevitably, some individuals are missed and others are counted more than once. Substantial differential undercount has political ramifications in the process of drawing electoral districts and economic implications in the allocation of public funds and services. 
This technical brief summarizes a second assessment, which compares tract-level counts of housing units from 2009 and 2019 parcel records from the Los Angeles County Assessor, 2010 and 2020 housing-unit counts with PL94, and housing-unit estimates from the 2015-19 American Community Survey. Findings from this study are consistent with the hypothesis that the recent census enumeration reflects inaccuracies in the true population count and may have been disrupted by multiple factors including the COVID-19 pandemic.
Access the factsheet at: Evaluating 2020 Census Data for Los Angeles County, California, Comparison with Parcel-Based Housing Counts 
https://knowledge.luskin.ucla.edu/wp-content/uploads/2021/11/800.jpg
532
800
CNK Staff
https://knowledge.luskin.ucla.edu/wp-content/uploads/2020/04/Uxd_Blk_CNK_Luskin_E.png
CNK Staff
2021-11-10 16:40:20
2021-11-11 12:36:44
Evaluating 2020 Census Data for L.A. County by Comparing Parcel-Based Housing Counts